Update your kitchen or bathroom with these beautiful glass tile designs!  Marazzi USA's glass tile comes in a variety of tones and styles.  Shop Marazzi USA's glass tile in-store at A. A. I. Flooring of Orange, Connecticut today!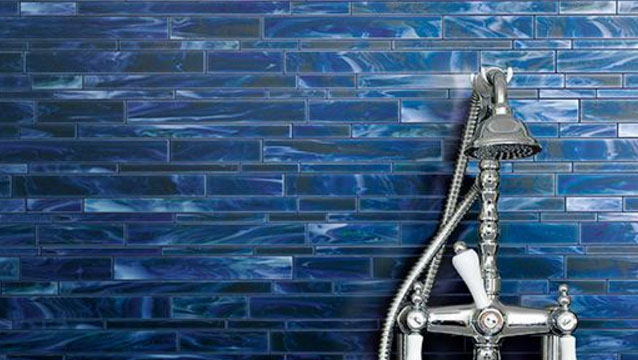 Benefits of Glass Tile
Give your design some shine with glass tile!  Glass tile is sleek and versatile; sheets of glass tile can easily be cut into smaller pieces for a customized design.  One of the main benefits of tile is that it's easy to clean!  We love that glass tile is non-absorbent and doesn't emit harmful VOCs.
Backsplash Design
Give your kitchen a new look with a fresh backsplash design!  Glass tile is ideal for your kitchen backsplash because it's chic and easy to clean.  Your backsplash can act as a focal point and bring a specific color to the forefront of your design.
Glass Tile Design for Your Bathroom
Add a touch of sophistication to your bathroom with glass tile.  Stress less about mold sprouting on your bathroom walls by switching to glass tile!  We love this beautiful neutral tile design from Marazzi USA.