Are you renovating a space for a new business?  Opt for creative commercial flooring for a unique aesthetic that sets you apart.  Here are some of our favorite creative flooring ideas from Tarkett; Tarkett flooring is available at A. A. I. Flooring.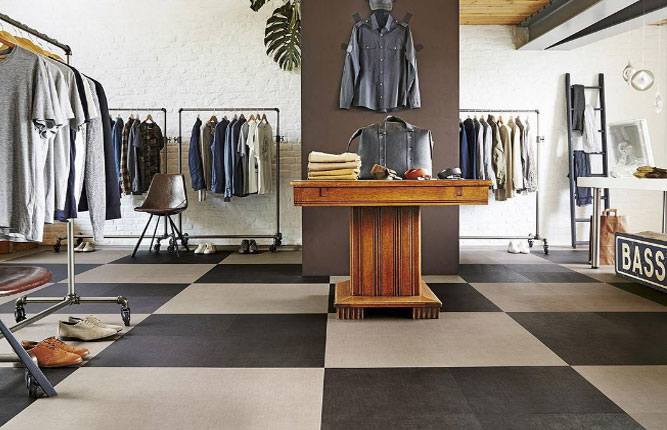 The Product Area
Make your product selection shine by perfecting each detail of your retail space.  This flooring is fresh and modern.  Try a two-toned design for maximum style.
The Waiting Room
Stay away from stale carpeting and boring speckled tile; create a waiting room your patients and customers will enjoy spending time in with creative commercial flooring.  This cool zig-zag design keeps things contemporary in black and white.
The Restaurant and Pub
If your restaurant and pub is lacking luster, say cheers to a new flooring design.  Masculine and rustic enough to be cool with the guys and sleek enough for the girls, this flooring is trendy and hip.  If you're in a design rut, try playing with shapes in your design!
The Zen Sitting Area
If you have extra room, create a relaxing zen space for your employees to enjoy.  This design plays with lots of textured neutrals for a contemporary style that will last a while.  What do you think?
The Boutique
Cultivate an elegant interior for your boutique with creative commercial flooring.  This flooring's variation of color, placement and design is awesome.  We love the cool color palette and original layout.