The color gray is a timeless and practical color. The color gray is an unemotional color. It is detached, neutral and impartial. From a color psychology perspective, the color is a compromise – it is either black or white. It is the transition between the 2 colors. The closer the gray comes to black, the more dramatic and mysterious it becomes. The gray color meaning is more luminous and vivid, the closer it comes to silver or white.
Gray Kitchen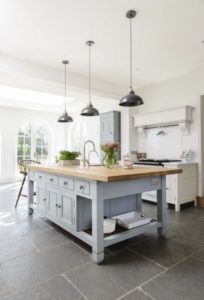 Gray in the kitchen can add a little bit more lighting. Instead of using a darker color to make your floors pop, try a natural gray to brighten and lift your room.
Gray Bedroom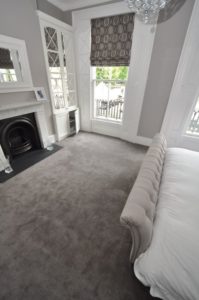 Gray carpeting is a great option for the bedroom. As a beautiful shade that creates conformity, a home improvement project could benefit from a cozy gray carpet.
Gray Bathroom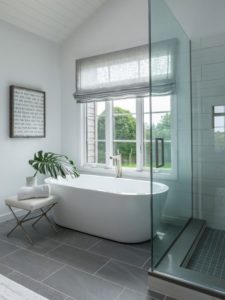 Another great way to use gray is in the bathroom. Most bathrooms have white walls and an off white flooring. It is often not the choice of the home buyer, however replacing the old bathroom tile with fresh grays will add a new design element to this room.
Gray Living Room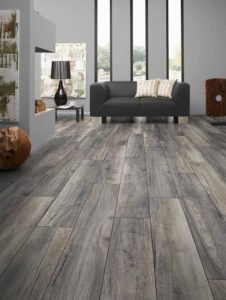 For a more dramatic look in the living room try using gray hardwood flooring. In such a large room, gray can really navigate a cool expression for you and your family to enjoy. With the different tones of gray, you may also enjoy seeing the room transform from day and night capturing the different spectrum of gray shades.
Gray Stairs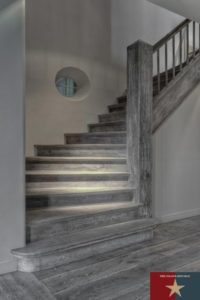 If you are truly dedicated to renovating your home and starting with a fresh new look, try finishing your dream home with a gray staircase.
Have you been inspired by gray? It is one of our favorite colors/shades to work with. If you have any questions about your home renovation designs, feel free to stop in to our store in Orange, CT, for a visit.