Would you like to see stars? Let AAI Flooring help you imagine a home inspired by our night's sky. A star is type of astronomical object consisting of a luminous spheroid of plasma held together by its own gravity. The nearest star to Earth is the Sun.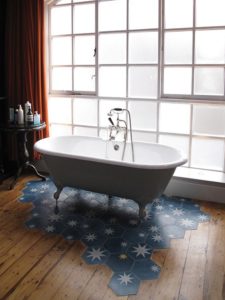 Adding a small patch of tile to your floors can be an exciting way to renovate your home. It is a newer design trend in home improvements. Want to refresh your wooden floor bathroom? Try adding some tiled stars.
Mosaics are not just a style of the past, it can be used to add a fresh design to your home. Using smaller tiles to create designs on your floor can feel like a puzzle. Incorporating different textures of tiling to your star pattern might also inspire your design to take a turn from bleak to retro!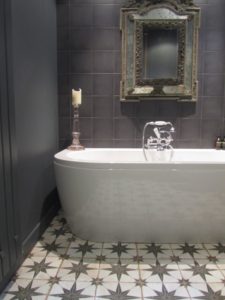 If you've always wanted to bath in the stars, adding a start design to your bathroom will create a more luxurious setting. Above is EliteTile Royalty 17.63″ x 17.63″ Ceramic Field Tile in Beige/Gray.
When it comes to designing a home, some details can bring the home good luck. Stars are often considered good luck to home owners. There is some stories that indicate that placing a star in your home references the north star and always being able to "find your way home."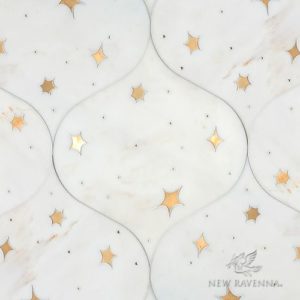 If you would like to know more about how you can make stars shine in your home, contact https://aaiflooringspecialist.com/free-estimate/